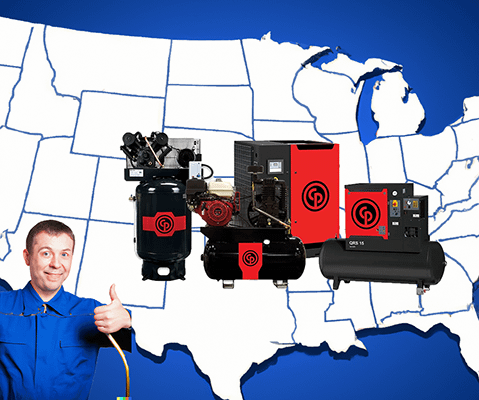 Breathe Easy Again: Top-notch Air Compressor Repairs Nearby
Is your air compressor making strange noises? Is it no longer delivering the power you need to get the job done? Don't worry – you don't have to buy a new one! All it takes is some expert air compressor repair services from professionals who know how to get things working again.
If you're looking for top-notch air compressor repair near me, Tennessee Hydraulic Compressor is your go-to destination. Our certified technicians are experienced in troubleshooting and repairing air compressors of all makes and models. And we use only the best quality parts to ensure your repairs are safe and reliable.
At Tennessee Hydraulic Compressor, we understand how important it is to keep your air compressor running smoothly. That's why we offer air compressor repair services that are fast, affordable, and designed to help you avoid costly downtime. We can even provide rental units if you need temporary coverage while we work on your unit.
We provide a wide range of repair services, including but not limited to:
• Diagnostics – We use advanced diagnostic technologies and tools to determine what's wrong with your air compressor and develop a plan to get it up and running again quickly.
• Parts Replacement – If your compressor needs parts replaced, our technicians have access to the highest quality OEM parts to get the job done right the first time.
• Maintenance & Repair – Our technicians can perform routine maintenance checks as well as emergency repairs so that you can get back to work without hassle.
• Troubleshooting – Whether it's an electrical issue or something else, our technicians have the knowledge and experience to find the cause of the problem and correct it efficiently.
What sets Tennessee Hydraulic Compressor apart from other air compressor repair providers? We make sure your unit is diagnosed and repaired quickly and correctly the first time. We utilize only premium parts and our technicians are highly trained professionals so you can be confident knowing your repairs are being handled by experts. Plus, all our repairs come with a six month warranty so you can rest assured that any issues will be addressed promptly and thoroughly.
At Tennessee Hydraulic Compressor, our goal is to provide you with excellent customer service and superior workmanship so you can breathe easy knowing your air compressor repair needs are taken care of. So don't wait– call us today and let us show you why we're the premier provider of air compressor repair near me!r
air compressor repair near me