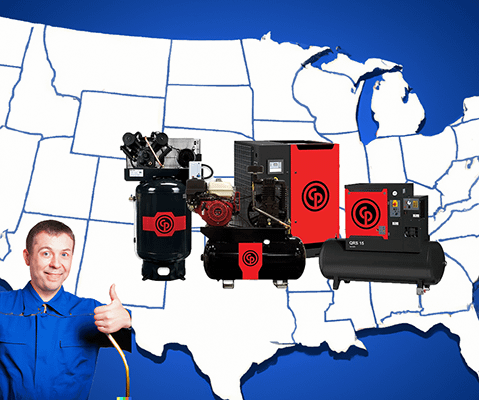 Mastering Air Compressor Woes: Expert Repair Near You
Are you facing problems with your air compressor? From small motors to large industrial compressors, Tennessee Hydraulic Compressor offers experienced air compressor repair near me services for all kinds of compressors and systems. We understand the importance of keeping your unit running in peak condition and can help you find the best solution for restoring it back to working order.
The most common type of air compressor is a reciprocating, or piston-style compressor. These are generally used to fill car tires, run power tools, and provide compressed air for other applications. The malfunction of a reciprocating compressor can be caused by numerous things including worn out piston rings or valves, dirty or clogged filters, leaking seals, broken belts, or even a failing drive motor.
If you are having issues with your reciprocating compressor, it is important to have it checked and serviced by an experienced technician from Tennessee Hydraulic Compressor. We offer thorough diagnostics and preventative maintenance that can get your machine up and running again. Our technicians will inspect every part of the system for any signs of poor performance or wear. They are also experienced in replacing components such as belts, hoses, and gaskets when necessary.
For larger industrial systems, our technicians can perform specialized air compressor repair near me services like full system rebuilds and replacements. This includes inspecting and cleaning the entire system and replacing any parts that may have failed or been damaged over time. We can also make upgrades to increase the efficiency and longevity of your system.
At Tennessee Hydraulic Compressor, we guarantee all of our work and use only the highest quality replacement parts available on the market. We understand how essential it is that your air compressor performs at optimal levels so you can keep operations going smoothly. That's why we take care to ensure each job is completed right the first time around.
Whether you need an emergency air compressor repair near me service or just some basic maintenance, our team is ready to provide you with expert assistance. All you have to do is give us a call and one of our certified technicians will be there shortly to diagnose and fix your system. With over 30 years of experience in the industry, you can trust Tennessee Hydraulic Compressor to get the job done quickly and correctly.
Tennessee Hydraulic Compressor is proud to offer superior air compressor repair near me services at competitive prices. If you're looking for reliable professionals to help you maintain, upgrade, or repair your system, then give us a call today. Our technicians are dedicated to providing exceptional customer service and making sure that every job is completed promptly and efficiently. So don't hesitate – when you need air compressor repair near me services that you can count on, Tennesse Hydraulic Compressor has got you covered!r
air compressor repair near me