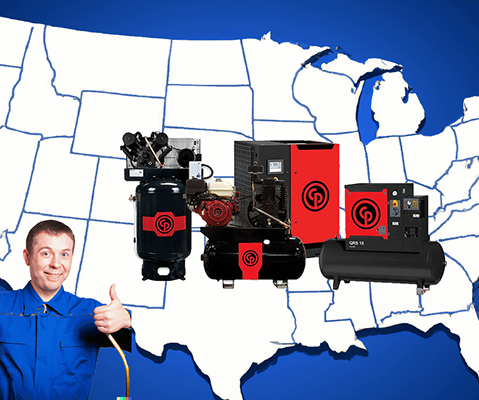 Silent No More: Uncover the Best Air Compressor Repair Near Me
Are you having problems with your air compressor? If you're searching for a reliable, trustworthy place that can provide quality air compressor repair near me, then look no further than Tennessee Hydraulic Compressor. For over 30 years we have been providing superior air compressor repair services to customers in the area. Whether you need repairs or maintenance for an old model, we have the experience and expertise to get the job done right. Our team of skilled technicians use only the best parts and equipment to ensure that your machine is running at its best every time.
We understand your need for affordable air compressor repair near me and offer competitive rates. We offer a full range of services including regular maintenance, tune-ups and repairs. We can also handle any major overhauls that may be required due to age or wear and tear. Our knowledgeable staff will always be available to answer any questions you may have about your machine and help you make the best decisions for your needs. Whether you are looking for regular preventative maintenance or emergency repairs, we are here to help.
At Tennessee Hydraulic Compressor, our top priority is providing quality service for all of our customers. With air compressor repair near me, our technicians will take their time to find and fix the issue so it doesn't happen again. We also take great care to ensure that everything is properly calibrated, adjusted and tightened for optimum performance. We make sure that all components are in good working condition, including hoses, lines and filters. We also pay attention to important details such as oil levels and check for signs of corrosion or wear and tear on the parts.
For air compressors that have seen better days, our technicians can suggest replacements or upgrades that will bring your machine back to life. We carry a wide selection of new and used models from major brands like Craftsman, Ingersoll-Rand and Steelmax. All of our units come backed by warranty protection so you can trust that you are getting a quality product that will last.
When it comes to air compressor repair near me, there's no better choice than Tennessee Hydraulic Compressor. Our experienced technicians understand the importance of maintaining your machine correctly, which helps improve its longevity and gives you peace of mind knowing that your equipment is in good hands. We can provide same-day service when needed and give you an honest assessment of the problem before providing a quote. Call today to get started with your air compressor repair near me!r
air compressor repair near me